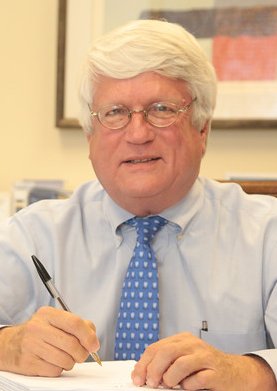 Russell J. Walker
Russ Walker has practiced law before the Oklahoma Corporation Commission for more than forty years. In 1998, he brought a similar case to the OCC on behalf of Oklahoma Natural Gas (ONG) ratepayers. Then Walker's clients were seeking refunds from ONG because, as PBS "Frontline" had documented in 1997, ONG had entered into imprudent natural gas purchase contracts in order to funnel money to bundlers for the Democratic National Committee as well as family members of Clinton cabinet officials, resulting in inflated natural gas bills for ONG customers. (The same attorney, William Anderson, who was convicted of bribery in the Southwestern Bell rate case had also been paying bribes for ONG.) After two of the DNC bundlers and Michael Brown, son of Clinton Commerce Secretary Ron Brown, pled guilty to federal corruption charges, in 2002, ONG agreed to settle claims related to the questionable contracts, resulting in $48 million in credits and savings for 800,000 ONG customers in Oklahoma.
A member of the Oklahoma Bar Association, the Oklahoma City Title Lawyers Association and Oklahoma City Mineral Lawyers Association, Walker specializes in Real Property, Oil and Gas, Oil and Gas Conservation, International Oil and Gas Transactions, Partnerships, Corporations, Limited Liability Company Law, and Business Law.
Walker is graduate of Yale University (B.A.) and the University of Oklahoma (J.D.).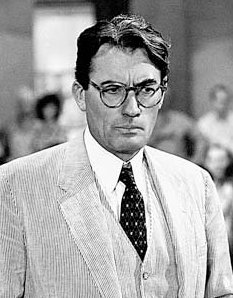 Andrew J. Waldron
A twenty-year veteran of the legal profession, Andrew Waldron specializes in Civil Litigation, Contract Law, Appellate Practice, and Oil and Gas Law.
A member of the Oklahoma Bar Association, the Oklahoma County Bar Association, and the American Bar Association, Waldron has practiced before the Oklahoma, U.S. District Court, Eastern, Northern and Western Districts of Oklahoma, U.S. Court of Appeals, Tenth Circuit, U.S. Court of Appeals for the Federal Circuit and U.S. Tax Court, U.S. Court of Claims, and U.S. Supreme Court.
Waldron is graduate of the University of Central Oklahoma (B.A.) and of the University of Oklahoma (J.D.).
[Okay. That's not Andrew. That's Gregory Peck in To Kill A Mockingbird. You get the idea.]